Case study: Skycity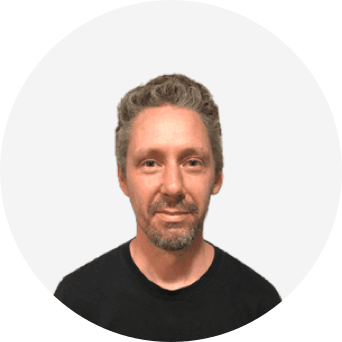 SKYCITY is New Zealand's largest tourism, leisure and entertainment company, running multiple casinos, restaurants, bars and conference facilities in New Zealand and Australia. In 2017, they were aware that technology was disrupting their services and that they were falling behind, so they created an innovation department called 'the CoLab' to help address this and keep them relevant into the future.
I joined the CoLab not long after the department was founded as an Solution Architect / Technical Director / "basically all things digital guy" - and together we discovered a treasure trove of opportunities and innovations we could bring to the company to make a serious impact.
Here are but a few of the many projects I got to work on while I was there. Projects that covered a wide range of exciting topics, from entertainment for groups with a carnival like atmosphere and attractions like an interactive Karaoke Bar and a mini golf with amazing food and cocktail options - to facilitating personal experiences, crafted for every individual guest to make their stay the best it could possibly be. It was a hell of a ride and I'm forever grateful I got to be part of it.
Case study 1: Car Park Assist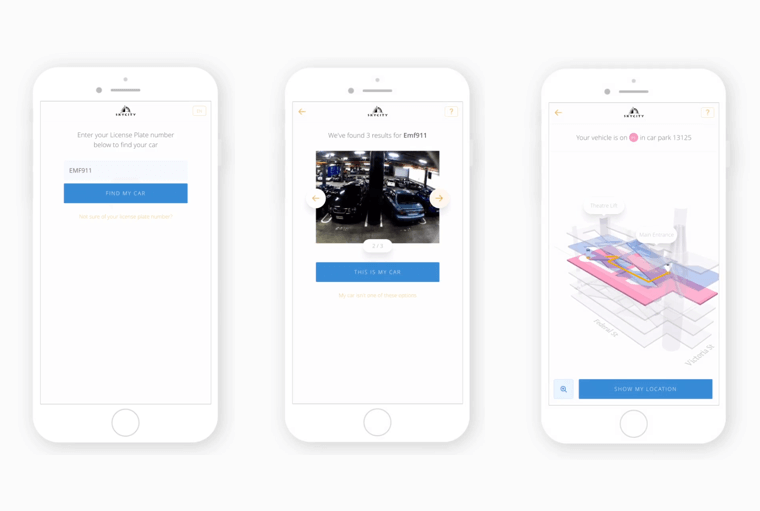 The problem
If any of you have had the 'pleasure' of parking in the SkyCity casino car park in Auckland, you will probably know how confusing it can be - with it's criss cross level design and same samey decor. Even people who work there were getting lost and I think we can all agree this is not a good sign.
The solution
A 3D model of the car park with wayfinding to your car.
We quickly discovered that there are cameras for every car park and software installed that would allow us to identify where a car was parked by its number plate. We also had Kiosks already deployed across many of the car park entrances with a very basic and confusing 'Find my Car' application installed. I immediately dug into this some more and discovered that the car software had an API that we could utilise - and after some detective work, we found someone who held the relationship with the vendor gaining access to the real time data.
After pouring over the car park blueprints, walking around the structure and getting stopped by multiple lost customers (seriously!) - we decided we absolutely needed a way to visually show the car park in 3D and provide the customer with wayfinding - ie: you are here, here is your car and glowing line between them.
So we found ourselves a plucky digital production studio to partner with and got to work making this a reality. It came together quickly and we soon got ourselves a fully functioning web app that answered the brief and was installed on the kiosks. Now, we could have just left it there, job done. But we are the innovation department! And while the Kiosks are certainly helpful, wouldn't it be even more helpful if customers could take the map with them? Absolutely, so we added it to the SkyCity mobile app as well.
We also gave the car park team recommendations about color coding the levels to match our new digital map, signage and supporting documentation to tie the app to IRL.
It was most gratifying seeing people use it on the kiosks and eventually on their phones every time I parked there.
Case study 2: Wayfinding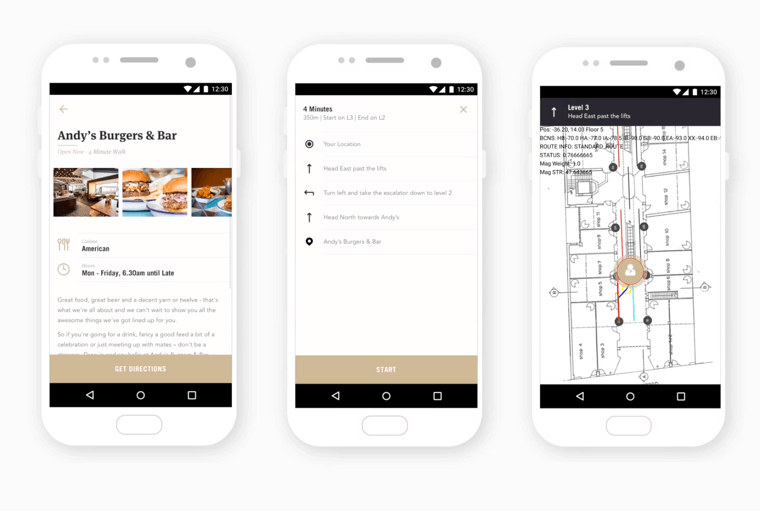 The problem
This naturally sparked off another painful problem for large complex buildings, which SkyCity has plenty of, which is that people were getting lost all over place - not just in the car park.
The solution
A mobile + beacon wayfinding solution accessible via the customers phone.
We ran multiple field tests and had a lot of early success - even across multiple levels which is hard, but it never quite got there due to the odd spaces in skycity, cost and other unforeseen challenges. However we learned invaluable lessons, techniques and limitations of using beacons and phone solutions that would lead to other successes in the future. So while this didn't turn out as we hoped, or a fantastic story to shill my skills - it's an important stepping stone for future successes, and if you work in R&D - this is something you should expect and is a natural part of the process.
Case study 3: Fast pay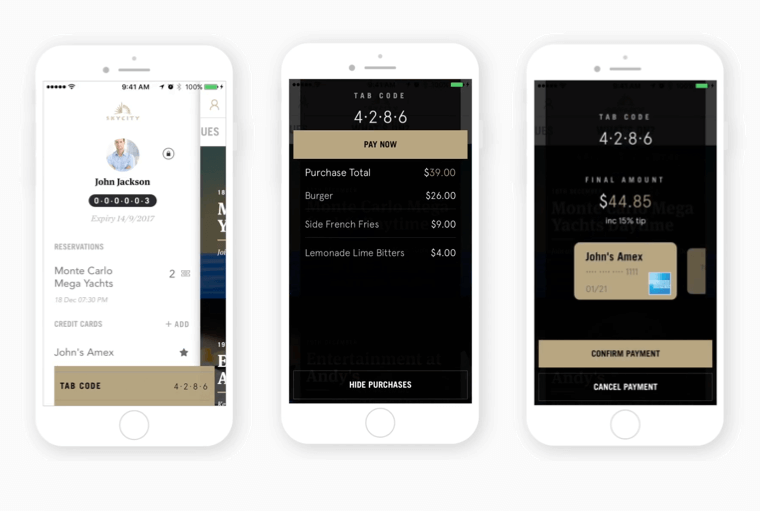 The problem
Arguably the worst part of going out is paying at the end of dinner and waiting to be served. This has gotten much much better now that we have contactless payments, but still is a hold up and can get complex trying to split bills, etc. There has to be a better way to reduce this pain point.
The solution
A fully closed loop payment ecosystem our digital production studio had come up with already, which would be accessible via the SkyCity mobile app and utilizes a beacon system to know where a customer is.
Once a customer has signed up with their Credit Card and validated they are who they say they are. They could just walk into any Skycity establishment (excluding gaming services by law), order what you liked and walk out with a thank you very much. As a customer you could validate the order(s) on your phone in real time, do split payments within a group and earn points with the Skycity loyalty programme. And the staff never had to worry about taking payment, as our App would settle the bill for you automagically.
We also used the beacon system to identify who walked in the door, so the matradee could greet you by name and have notes attached about your preferences without being too creepy. Of course the analytics and data this would generate would be most interesting as well - but as always, we wanted it to be an enhancement of the customer experience, not a deterrent or be too big brotherly, so we had to balance using useful personal data with transparency, security and integrity to maintain the best possible customer experience.
So we had the base of the Application our production studio had already made, we just had to shoehorn much of the back end to work within the current Skycity ecosystem - which was no easy feat! Sadly I can't share any of this but we got 95% of the way there in collaboration with our very helpful ICT partners.
So we set up the POS terminals, armed the staff with tablets and ran multiple field tests at Andy's burger bar. And with some clever smoke and mirrors - it was a success in concept. People were excited by the idea, and said they enjoyed a burger more knowing that they are all paid up without having to do anything at all. Essentially, not having to think about paying for things while enjoying the experience is more enjoyable. And in today's covid climate - it would be perfect to reduce customer touch points.
Unfortunately I never got to see this to completion due to internal politics and infrastructure rabbit holes - but the theory and tech was proven and worked. To me, the concept was sound.
This was to be integrated into the skycity app and internal digital ecosystem when it was ready.
Case study 4: Service to me
The problem
In Skycity hotels, for some reason ordering room service was tricky and had to be done on the guests TV - so room service orders were low and the interaction was clunky to say the least. Guests who came to gamble quite often wanted to order food to their Baccarat table on room service as well, but this was an entirely different system and would require multiple manual connections between floor staff, the hotel and the kitchen they wanted to order from. Needless to say, mistakes were common and the process was unenjoyable for the majority of the participants.
The solution
A way to order through your phone, physically with a staff member or through the hotel room landline.
Getting the different systems to actually talk to each other was a huge undertaking - Enterprise products are not typically modern or even very friendly towards each other, even if they are the same vendor and this was no exception. After lengthy licencing negotiations and deploying a multitude of workarounds, we finally got the prototype up and running which was well received from guests and staff alike. Due to limitations with Enterprise Software Licencing, we didn't get to roll the full featured solution out (just room service), but this worked and lived for a few years until it got replaced with an all in one Hotel Software Solution.
Case study 5: SkyCity App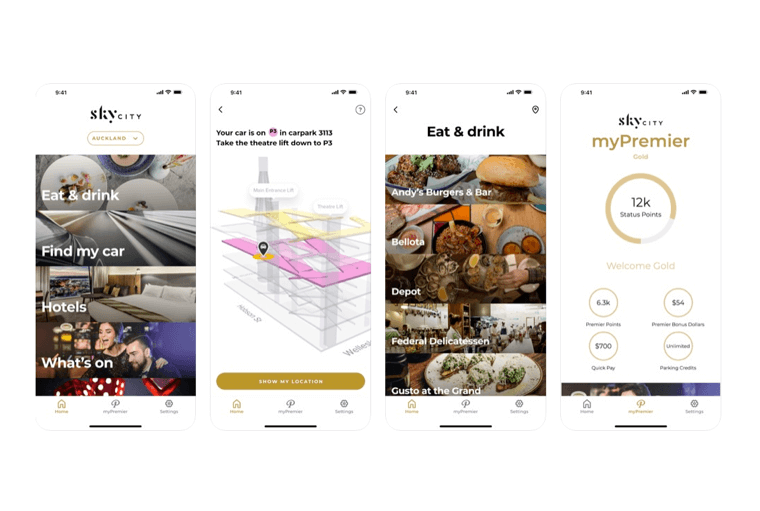 Finally, the mobile app you have heard so much about! The old app that was in place was a vague nod to anything useful, showing only the gaming loyalty programme points and wasn't used for anything else. Given that skycity has many other offerings other than gaming, this was an obvious low hanging fruit we could address and make the centre of our work. So we overhauled the whole thing to be useful to any of SkyCity's guests, their portal into the SkyCity world of entertainment regardless if you gamble or not. It could be used as your credit card, event ticketing, room service, loyalty programme, car park entry, everything! Our guests could walk in, and with a few taps find their way to the closest restaurant that had available tables, find out and book tickets for an event that night. Decided to stay and make a big night of it? Book a hotel room from one of the SkyCity hotels in the area. And almost at no point would they need to get out a wallet or explain who they were.
You can check out the real thing here:
We had a vast amount of ideas that never got made into a reality, from keyless entry into your hotel room only using your phone, to being able to let staff know your expectations before you turn up. If you liked your hotel room a certain way, with firm pillows and temperature set to 20 degrees or if you want your favourite cocktail waiting for you at your lucky table - we could help facilitate the ultimate experience for each guest individually.
To create something of this size and complexity takes a lot of time, money, effort and courage to achieve. And I'm glad that we got given the support to have a real crack at it, do proper market validation, workshops with staff and so much other research before trying to build and take it to market - it taught me invaluable lessons about launching digital products and not presuming to understand your customer before you have talked to them. A lot.
The ecosystem
SkyCity ran a vast amount of software, hardware and networking solutions that wasn't terribly compatible - so partnered with the SkyCity IT department and their new CTO, together we set out to make big steps towards a more natural micro service architecture that would allow us to fully utilise each asset from any platform or service. For example, the loyalty programme got its own API that we could identify and reward our customers from any other system, be that the app, website or physically on site by a staff member. Our 'Car Park Assist' and 'What's on' became another and so on. The idea being that we can use these in partnership with the users phone App to then orcerstate the highest level of personal service possible.
It was, of course, hard work and slow going. Security is always the #1 concern and large sea going ships like SkyCity are slow to turn - but we brought a lot of positive energy, inspiration and endless persistence. And eventually, I like to think we helped set SkyCity on a new course towards a brighter, more connected and ultimately more fun future.
Wrap up
As you can see, I was very very busy in the two years I was there - working hard to architect, navigate and evolve SkyCity's digital ecosystem so that it would allow for us to bring projects like this to life. If this resonates with you, please reach out, this is what we do.
---